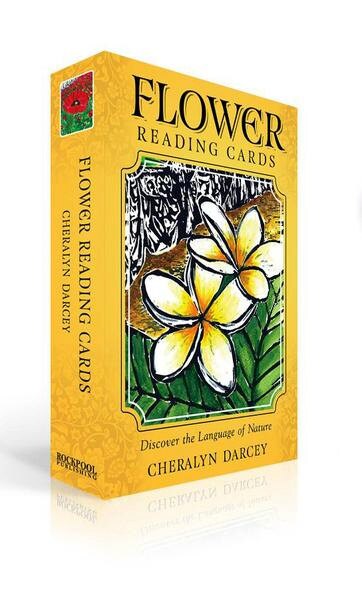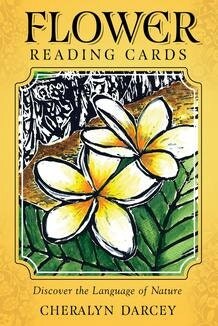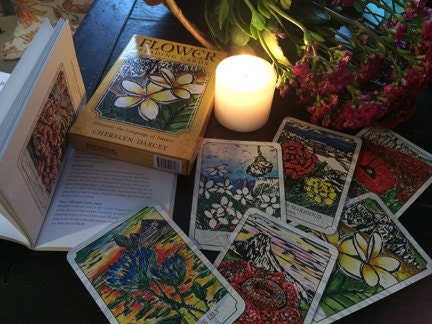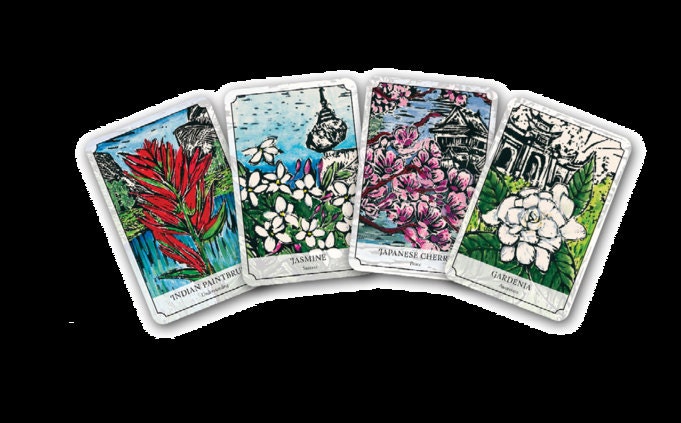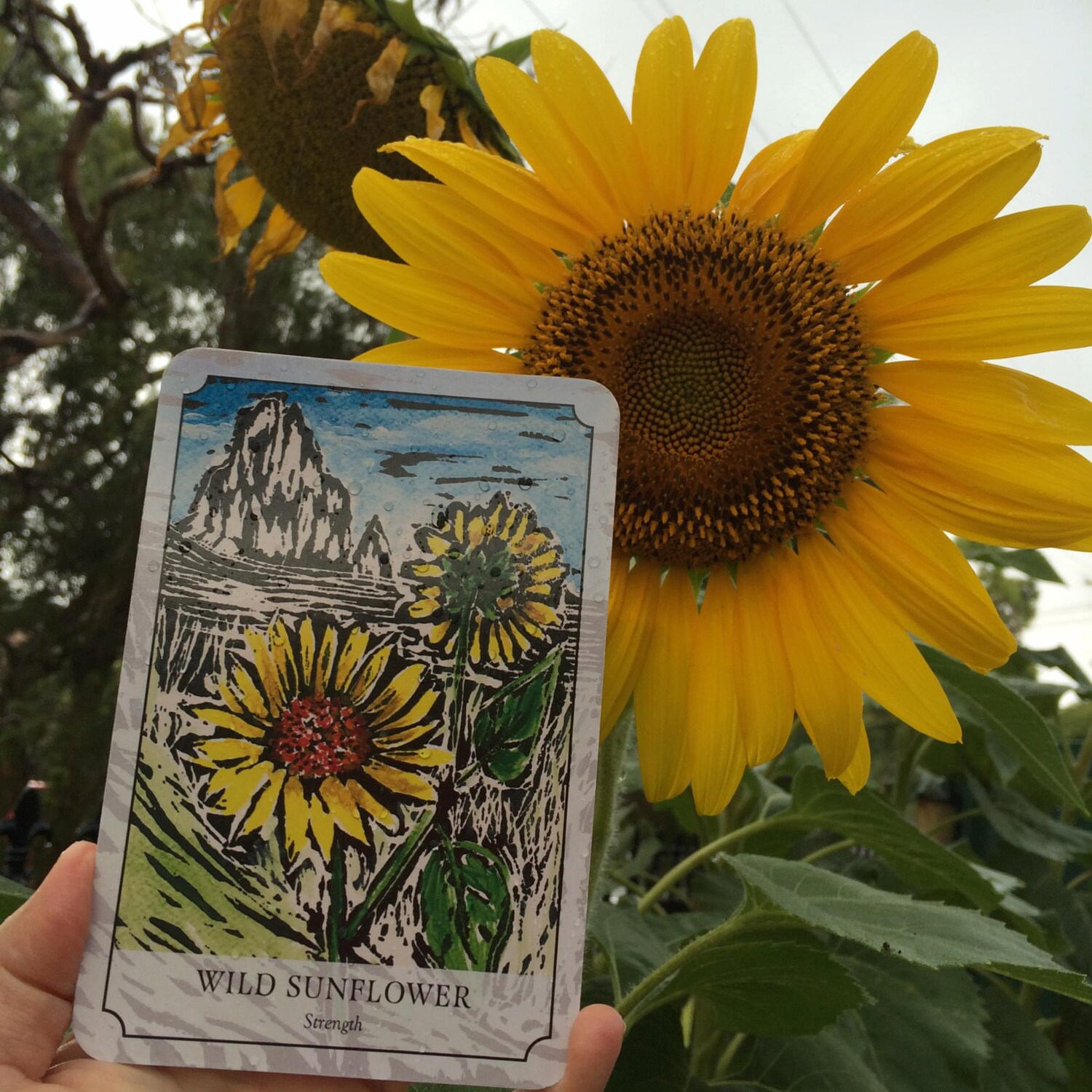 Flower Reading Cards is an excellent introduction to flower reading as well as an entry level botanical reference. If you have ever wondered what a flower means or why anyone has ever attributed symbolic meaning to a plant then this card set will answer those questions. Floramancy is a way of connecting with the Language of Nature, and is the foundation of this deck of cards and guidebook. The ancient art of reading flowers and plants for divination and for healing insight, is gained through understanding these meanings so that you may wish them on others or bring that energy into your own world.

The box set consists of 36 cards and a 96 page full colour booklet of the world's favourite flowers. It features unique flower spreads for readings and a special card of the day instruction that will delight those that love beautiful oracle tools and traditional artwork.
The artwork is uniquely created by Australian artist Cheralyn Darcey on linocut with gouache paints.
The guidebook contains expanded meanings, in short sentences that express the messages of each flower according to the Language of Nature, as well as botanical profiles.
The meanings correspond with Flower Essence, Herbal Medicine and Aromatherapy attributes and this deck can be used as a supporting tool in these fields.
Keywords on the face of each card indicate the overall energy of the flower.

SHIPPING TO FRANCE
Unfortunately I no longer ship to France as tracking is no longer available to this country and have had far too many parcels go missing. If you are in France and would like a copy, please contact me so I can assist with other options near you or release dates.
Payments
Full payment on purchase through Etsy.

Shipping from Australia
I offer trackable shipping as standard however, some countries do not share shipping in-depth, only departure and arrivals of packages. (France is one such country).
I do not replace items lost in post, so if you would like to me to add postal insurance, please contact me to arrange before purchase.
Refunds
I will only refund items that have been broken or damaged in transit. The seller must return the product within 7 days of notifying me of the damage and all return postage charges are the buyer responsibility.

Lost packages: these are resolved in various ways on a case by case basis while I strive to ensure the happiness of my customers.

Change of heart/others purchasing same item: There is no refund for change of heart or in the case of item already being purchased by another. Please check and think carefully before purchase.
Additional
Please contact for wholes details