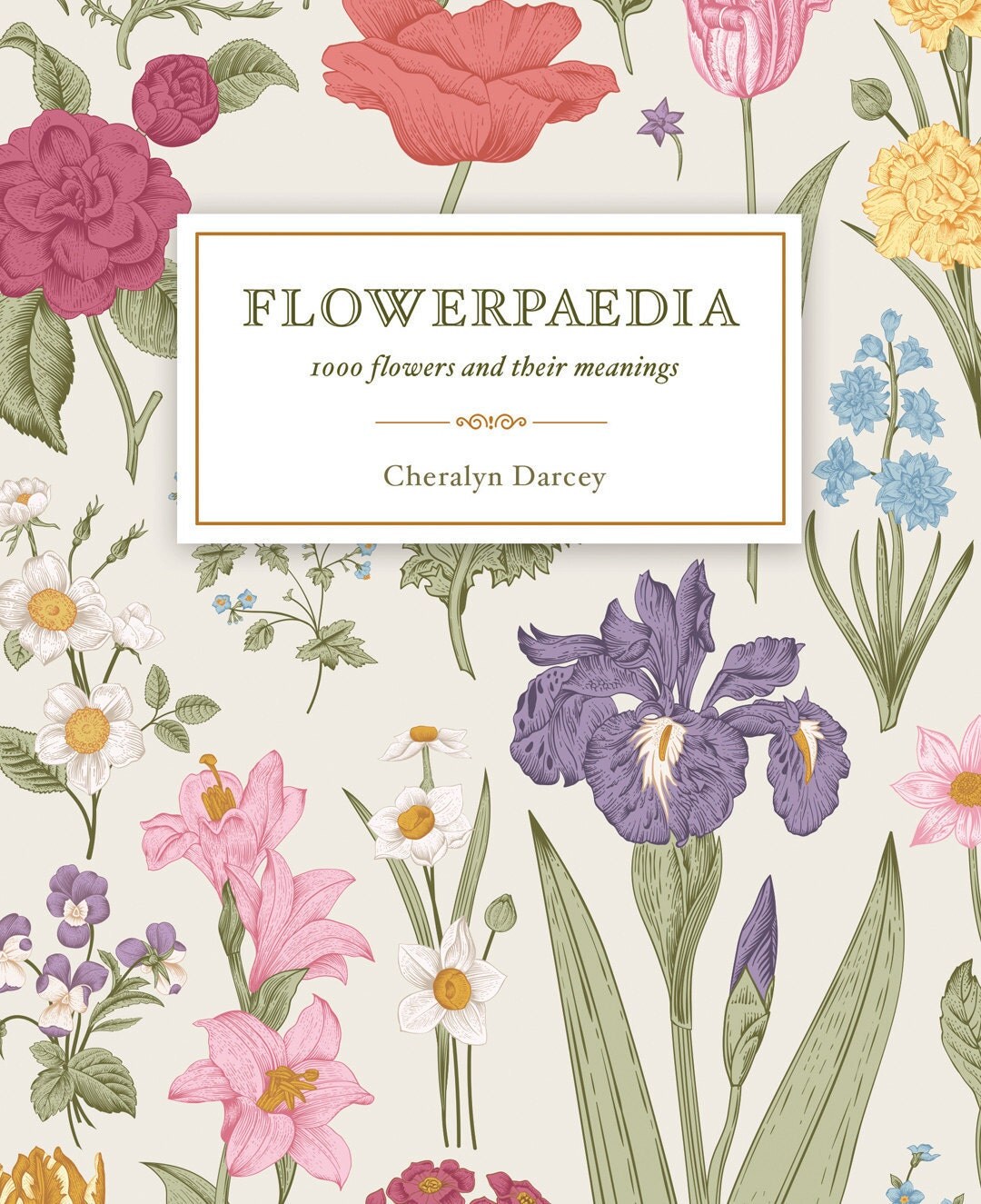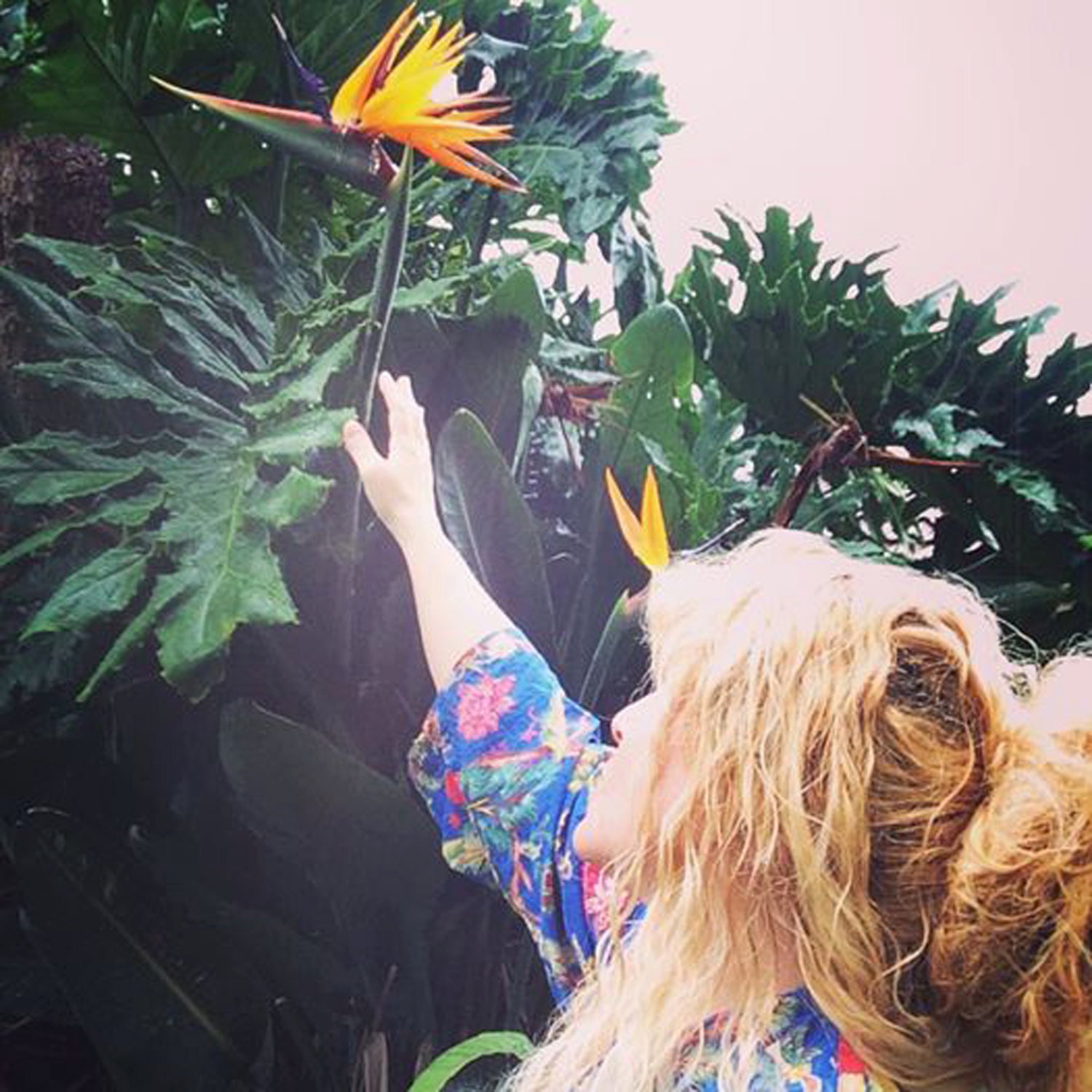 Flowerpaedia is the book I couldn't find in my three decades of work with the Language of Flowers. I have long wished for a reference book which would hold a good and deep cross~section of Flowers and their meanings that I could share with others. Not being able to find such a book, I set about to write it. That wish and dream is about to be released as Flowerpaedia!

In one book, over 1,000 of the world's flowers in a Language Dictionary to provide you with easy access to the most accepted meanings of each blossom. Perfect for those seeking a better understanding of our botanical friends for so many reasons ~ creating bouquets which say exactly what we mean; planting gardens of healing and meaning; crafting botanical treasures such as perfumes, aromatherapy and body care items; to use in oracle and divination practices; designing art from tattoos to paintings; making floral inspired craft items and decorating homes, offices and events with the energy, sentiment and messages we which to surround ourselves with.

The first section of Flowerpaedia provides you with an alphabetical listing of over 1,000 flowers followed by their correct botanical name for accuracy in identification. Each Flower then provides the most common meanings attributed to it.

To immerse you deeply in the Language of Flowers, the second section lists meanings alphabetically and then the flowers which connect with each so you can never be at a loss for the Flower which will convey exactly what you are wanting to say, and feel.

Flowerpaedia also contains Flower lists from around the world and across many cultures and beliefs in it's final section such as blossoms connected with astrology, popular Scottish clan flowers, days of the week and month flowers, official flowers of countries, those connected with gods and goddess and many more explorations into the correspondences of plants.

No book containing such a wealth of botanical history and wisdom would be complete without a botanical nomenclature (scientific name) index. This will provide you with the perfect way to look up each flower, especially if you are unsure about common names which do vary across time, culture and distance.

The introduction will assist you in using the book as well provide ways to enrich your life, your healing modalities, creativity, events and celebrations with the Language of Flowers.

Flowerpaedia has taken me nearly a decade to write and I hope it will bring to life the Language of Flowers for you also. You know this ancient language, you have simply forgotten it in our busy, noisy world. Step inside Flowerpaedia and hear again the voice of Nature.

may Nature bless you always
and may you in turn always be a blessing to Nature,
bunches of blessings,
Cheralyn xx

SHIPPING TO FRANCE
Unfortunately I no longer ship to France as tracking is no longer available to this country and have had far too many parcels go missing. If you are in France and would like a copy, please contact me so I can assist with other options near you or release dates.
Payments
Full payment on purchase through Etsy.

Shipping from Australia
I offer trackable shipping as standard however, some countries do not share shipping in-depth, only departure and arrivals of packages. (France is one such country).
I do not replace items lost in post, so if you would like to me to add postal insurance, please contact me to arrange before purchase.
Refunds
I will only refund items that have been broken or damaged in transit. The seller must return the product within 7 days of notifying me of the damage and all return postage charges are the buyer responsibility.

Lost packages: these are resolved in various ways on a case by case basis while I strive to ensure the happiness of my customers.

Change of heart/others purchasing same item: There is no refund for change of heart or in the case of item already being purchased by another. Please check and think carefully before purchase.
Additional
Please contact for wholes details